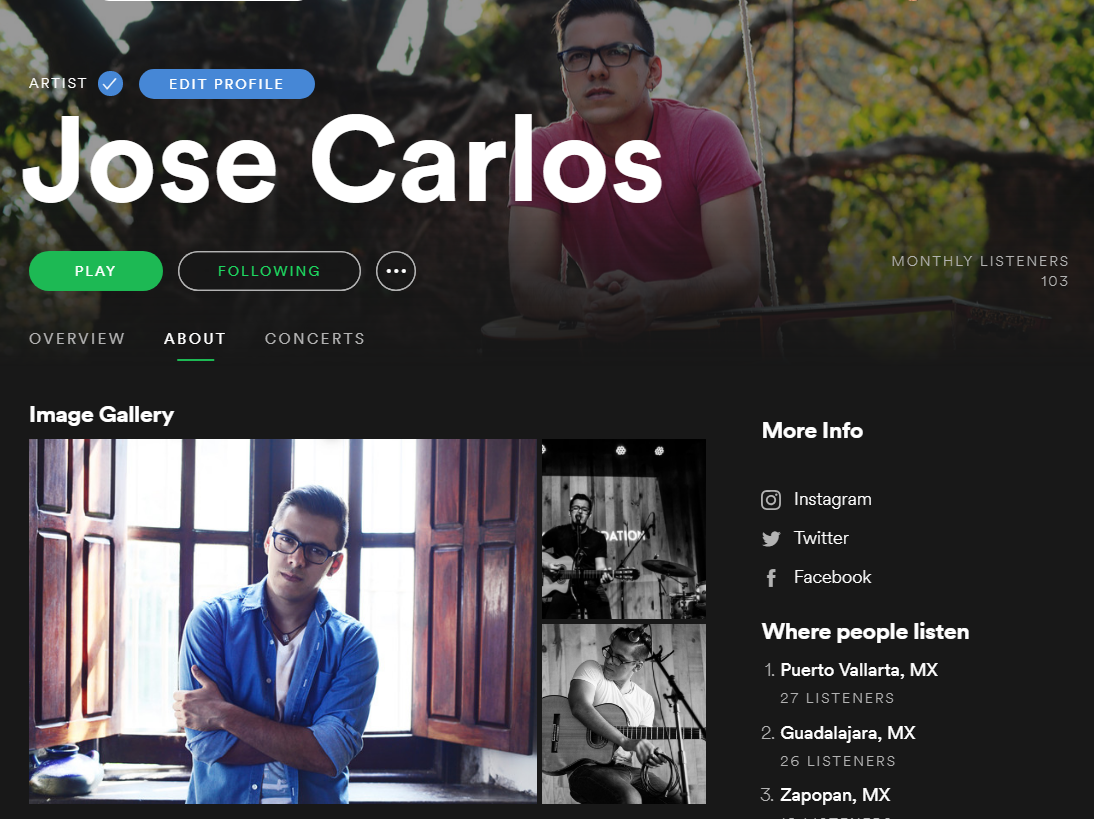 This post is mostly for my friends who are musicians, specifically those who have music on Spotify or those who will upload their music very soon. It's very simple advice that many do not know, starting with myself a few weeks ago. Lately, I have been reading a book that talks about the music business and they touch on many things that are completely within our reach and that we just simply ignore, but that can also make a big difference. Over time I will try to share with you the tips that seem most relevant to me, and I do not see this as giving tips to my competition but as giving tips to my fellow musicians who are like family so everyone is helped! 
Did you know that there is an application called "Spotify for Artists"? I did not know, until a month ago and it would have been useful to have it for a couple of years. First of all, download it right now so you have it when you are done reading this. Spotify for Artists is an application that allows you to control different aspects of your Artist Profile: How to change the profile image so that it does not leave one of your album covers in your artist photo, it allows you to choose your "Artist's Pick" which is the song you decide to promote as an Artist (it may be yours or someone else's, such as Jose Carlos;) hehe, you can promote playlists, but also, which is very important, you can access your analytics, not just the number of streams of each one of your songs, but the demographic statistics: age, gender, country and city of where your listeners are so you can plan better and achieve better results with your music. And an extra ... the famous blue checkmark is awarded to you and you now appear as a Verified Artist! 
Again, you just have to download the application, enter your profile, have a Spotify account and request your artist profile. I have my music distributed through CdBaby, and it was very simple, some will have it distributed through the studio where you recorded it, you will only have to ask for access and Viola! Your Artist Profile will have greater credibility. 
I wish you the best! 
And if someone would like to give me the very nice gift of putting my song "Tu Boca - Jose Carlos" as your "Artist Pick" of the week, it would be very, very nice. If not, anyways I wish you a lot of success and I will be sharing more tips with you that I find along the way. 
Please leave me your comments if you have doubts or would like me to help you with a specific topic. 
A hug,
Jose Carlos