"... Few things are how we imagine them ..."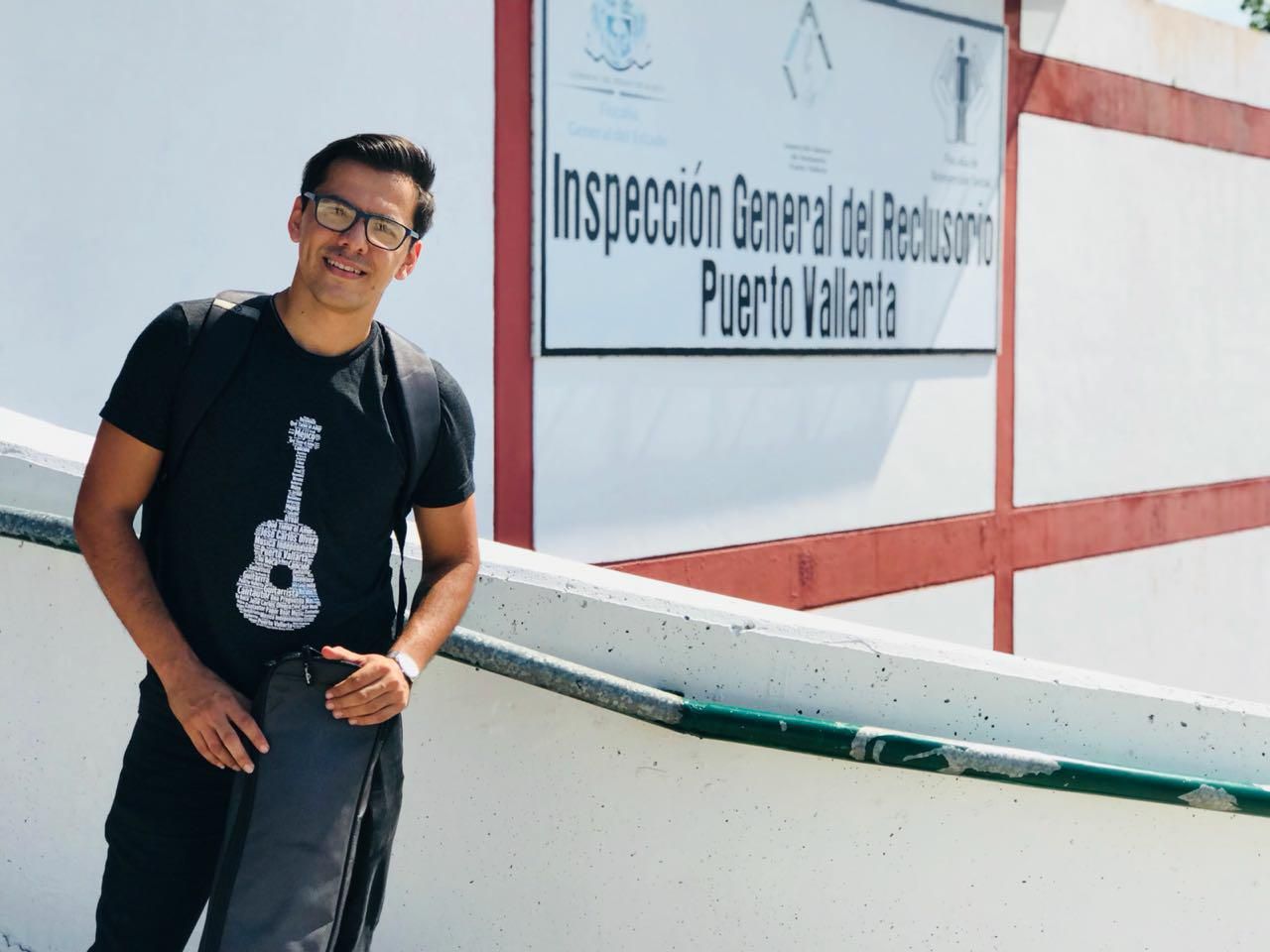 I want to share my experience of singing for the women inside the Prison of Puerto Vallarta, Mexico, because there were certain circumstances that I think should be highlighted ... 
When I initially received the invitation from Jaqueline I did not hesitate for a second to accept, however at the time I did not think much about the circumstances or the factors I was going to live while inside, as the day approached I began to consider more and more things. I was never worried about my safety or integrity inside the prison, or anything like that, but I worried about the environment and everything that was floating in it, emotional factors or attitudes, I did not know if it would be pleasant for women to hear me say nonsense about the next song, if the sense of humor was hurt and I was just going to be considered a clown who takes time to sing the next tune. I decided to sing a popular song and then one of mine, one popular and one mine. I started to get nervous at home, a combination of emotion, but also that feeling that bends your stomach ... What I knew is that the afternoon would break much of my myths and show me once again that few things are as we imagine them. 
To begin with, the staff of the prison, from the officer who allowed me the first entry, the commander who checked my sound equipment, the one who "vasculeó", the officer who gave me my file, the one who opened the gate to the patio, absolutely everyone had an unbeatable attitude to me, I expected some hostility and did not receive a single word reluctantly, that eliminated much of my nerves immediately ... 
Once inside I began to settle in, while they were arranging the seats in plastic chairs for the public and while the master of the place began to shout the first and second calls, little by little the inmates took their places. At that moment I saw the first thing that impressed me. A beautiful boy of 1 and a half years old in the arms of his mother who paid sentence, and they told me that it is allowed to have their children until they are 3 years old, then they have to leave, and I thought how strong it must be for the mother the last months of the third year of your baby's life, having to get rid irretrievably of, not only your child, but your life companion must be terrible, I imagined depression the following months after their departure ... but hey, the show had to start. 
With an audience of no more than 40% I started my first song: I chose "Amanecí en tus Brazos" by Jose Alfredo Jimenez for being a song that everyone would identify and at the end of the song a rain of applause ended up evaporating the few nerves that were left . In the following songs the chairs were filled until they were 95% occupied. We laughed a lot, we joked from here to there and from there to here. And there was an impressive chemistry, they released comments like "Come to cheer us more often", I asked what song they wanted to hear and they answered me "all you've sung we liked a lot", or simple jokes in the air that I answered in the microphone and we all burst out laughing. I also told them that they were one of the best audiences I had ever had and that I honestly did not want to leave, there were also moments of sensitivity, like when I sang my father's song "Una Preguntaita Más" and you could see the reflection and memory in their eyes. I invited an inmate to sing with me "Acá Entre Nos", it was an absolute party. When I was leaving several wished me all the success and made references about me that let me know that they believed in me, even more than people here outside. At the end one of them said "Thank you for singing here on my birthday" and I took out the guitar and sang every morning and I noticed how her eyes filled with emotional tears. We talk about returning very soon, and if the organization allows me, of course I will fulfill them. What I wanted most was that, through music, they felt, even if they were a couple of hours, free. And I get the impression that it was, even I felt free of other things. 
Special thanks to Jacqueline and Jennifer who are working on their non-profit foundation to give so much love to the people who need it most, I did not know how to explain to them how warm their hearts are and how much they share and contribute, because what they do is like miracles that come from heaven. 
Jose Carlos